Commercial Services
Dawsons Tree Service Inc. provides a variety of commercial services including land clearing for large projects, city wide tree trimming and removal, brush clean up and subdivision maintenance.  An ISA Certified Arborist can meet you for an on site estimate or can work from your site plans and tree specifications.
Land Clearing
From large commercial clearing to residential lots, we have the crews and equipment necessary to get the job done quickly and efficiently. Dawsons' ISA Certified Arborists have the skills required to plan the safest method of clearing while staying well within your deadlines. Because we offer highly competitive pricing, we have become a top choice among local builders, landscapers, large construction companies, and paving companies.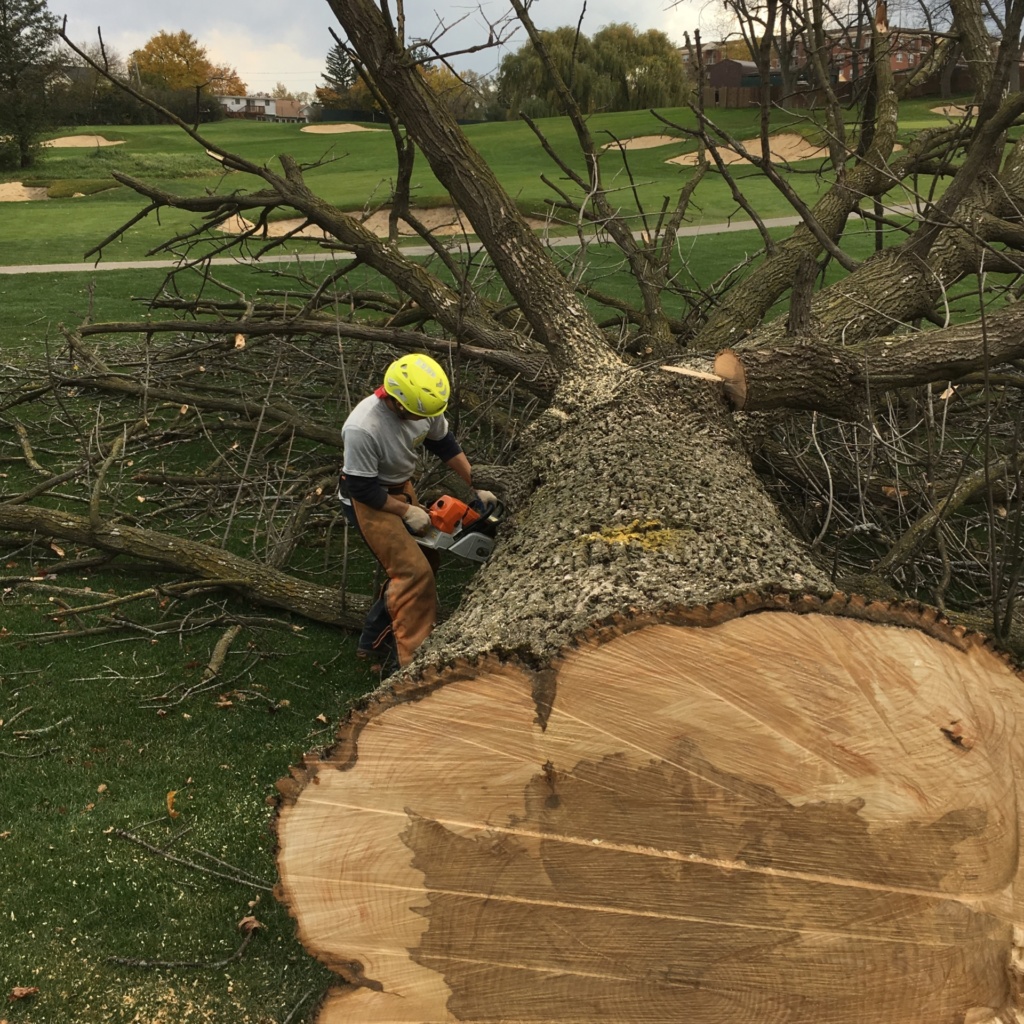 Municipal
Tree health and tree safety are high priorities in our company culture, as a result villages, cities, park districts, and schools have partnered with us for years. Our fully staffed team is equipped to complete any city-wide project; from tree trimming to brush pickup and parkway stump grinding. We maintain the highest safety and equipment standards, as well as full-coverage insurance so your public space can remain beautiful and protected.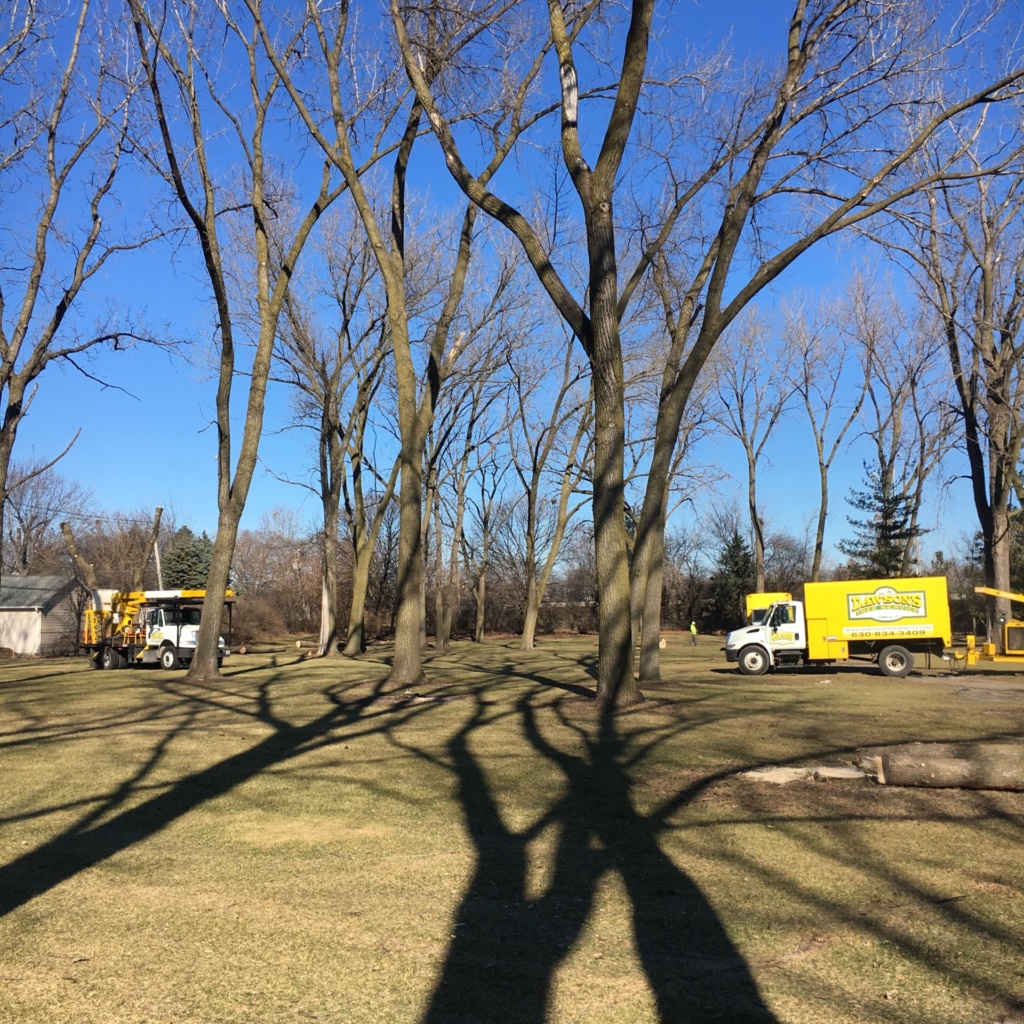 Homeowners Associations
Maintaining balance between the aesthetics of a community and the health of large plants requires a well-informed plan. Our ISA Certified Arborists will carefully consider the overall vision of your community by first meeting with association representatives. They apply their comprehensive knowledge and experience to make a customized plan. Once a plan in place, our trained crews make use of a broad range of equipment to professionally maintain the beauty and well-being of your community.