Reviews
With over 240+ reviews, see what customers are saying about our services!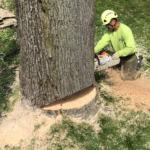 They were able to schedule me sooner than they anticipated to remove a tall maple. Owner and crew showed up on time. Hard working crew. Very careful with neighbors yard worked extreamly fast and safe. Will be using them again in the fall.
- Lombard, IL - Google Reviews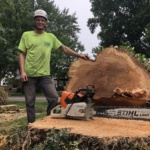 Fast response gave me a great price scheduled to cut down 4 trees seemed like a straight shooter. Came highly recommended. They arrived at 730 am and set up they removed 4 trees in 5 hours and did a great job with out a hitch. I now have a tree removal service for as long as I need one they had to use a crane to remove 2 trees and go over my house again what professionals. If you need trees removed this is a go to company
- Oak Brook, IL - Google Reviews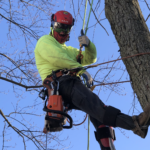 On time, super communication, efficient service. Had extensive plant, shrub, tree removal on property. They removed things with surgical precision, and left the property tidy as can be. Responded quickly to our inquiry, and fit us in really quickly. Fantastic; highly recommend. So pleased.
- Lombard, IL - Google Reviews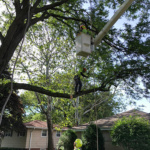 Great customer service. Efficient work at a great price. Did everything they said they would and then some. Couldn't even tell they were there after they were done. Would highly recommend using them.
- Elmhurst, IL - Angie's List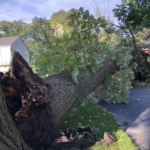 Great service throughout the process. Estimate was done at time requested, finalized the estimate/job, accepted the estimate, contacted by Dawsons indicating the date and time of the job, crew showed up at the specified time, professionally removed four trees, removed all debris, cleaned up. Great crew completed the job in about 3 hours! Even did a few extra things for me without charge (those last minute observations you make as you walk around). Great experience with Dawson's Tree Service!
- Lombard, IL - Angie's List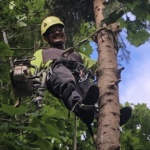 We had a great experience with Dawsons Tree Service. They were quick to come out for an estimate, and offered a reasonable price for maintenance on three trees in our back yard and two in the front. They also hung a children's tree swing for us. The crew arrived on time and were very polite and respectively throughout the job. They did a great job on the trees and the swing, and left the property cleaned of all debris. All in all, we were very impressed by how smoothly everything went through the whole process and by the quality of the work. We would definitely use Dawsons again for tree service.
- Villa Park, IL - Yelp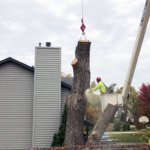 Dawson was fantastic! They were very quick to respond, set the work date and were in and out quickly and cleaned up the debris from the trimming. We will definitely use Dawson again!
- Glen Ellyn, IL - Angie's List